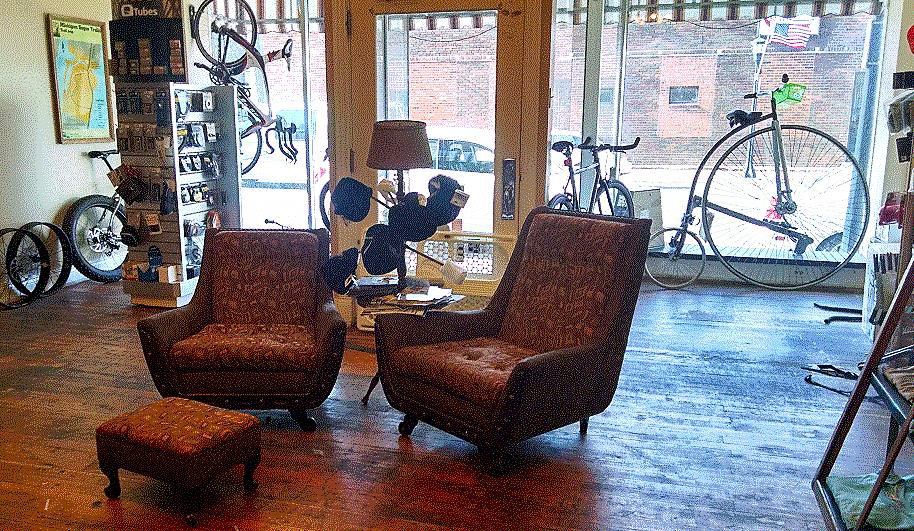 by Taylor Fisher, Contributing Writer
Lounge area inside the newly expanded Jack's Bike Shop Nicholas Mehl, owner of Jack's Bicycle Shop, greeted me as he brought his bike through the doorway. The warm wood and industrial edge of this new store front took me by surprise. As I relaxed against the wood countertop, Nick was eager to tell me about the history of Jack's, and we began our interview with ease. "The first thing we did [when we rented this place] was figure out where the lounge area was going to be. Then we built the rest of the shop around it," Nick said.
Founded in 1976, Nick's grandfather Jack Havercamp originally serviced and sold bikes out of his garage. It was common for family and friends to be gathered around a picnic table outside of the shop, drinking wine on a Saturday night. After his grandfather's passing, Nick took the business over and decided it was best to move the operation Downtown.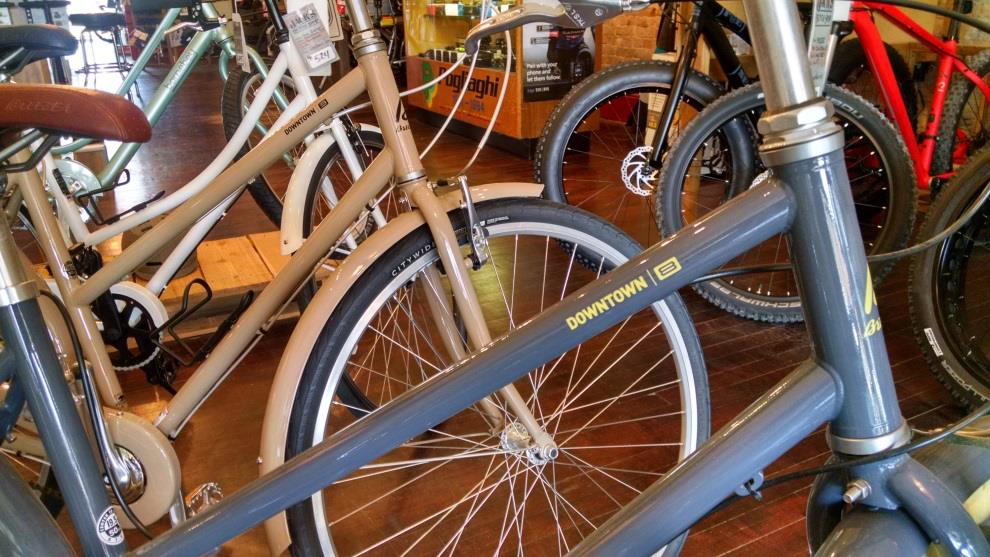 Working as an engineer at Nexteer keeps Nick incredibly busy and he raved about how great his staff was at the shop. "There was a time when I didn't believe we would be able to float one full timer," he said, and now he has expanded to two store fronts and has eight people on staff. Nick's employees are treated like family and family is important. "My wife and daughter keep me in check," he said as he explained they keep him from working too much. With a smile on his face he told me, "Last night I was playing with the hose and the sprinkler, and working on my bike, and my daughter said, 'Hey dad, look at this!'" The little moments are everything to this family man.
"The pure love of doing this is what keeps this place here"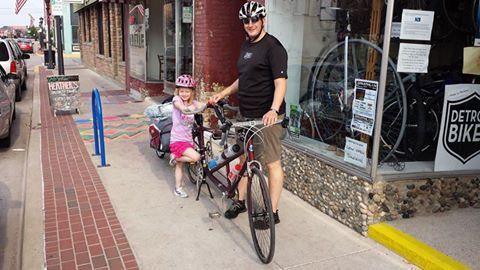 To be honest, the idea of pokes and needles made me uneasy. Sitting and talking with Roxanne opened my mind to something new. "I love the ability to help someone feel better about themselves," she said. And her products and treatments are just that – small tweaks that allow people to exude confidence and feel comfortable in their own skin. In a world that criticizes every small imperfection,
Roxanne and her staff at Tondue Medical Spa are nothing short of a gift that everyone should consider unwrapping.
Contact info: 989.598.8001 // @tonduemedicalspa