Downtown Bay City
Welcome to Downtown, soon to become your favorite place to visit, work and live. We offer festivals throughout the year, celebrating annual and special events. We have plenty of sites to see, one-of-a-kind shops and places to eat.
Located on the water you can stroll along the Riverwalk and enjoy the parks or visit one of our art galleries. At night the downtown comes alive with concerts, movies, and other special events.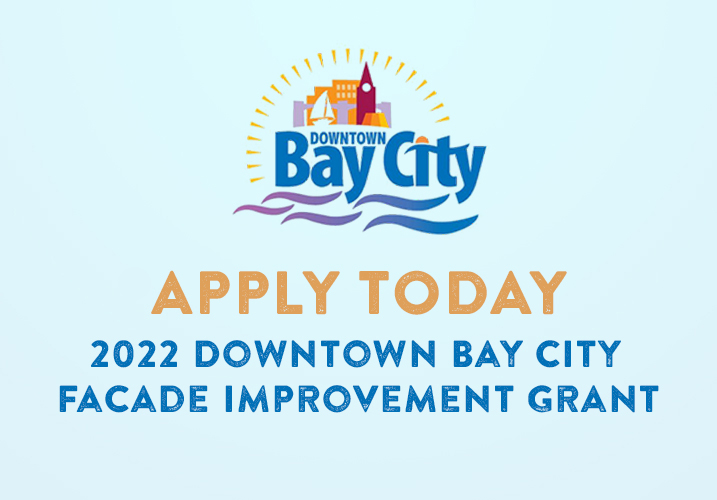 2022 Facade Improvement Grant

The Facade Improvement Grant is designed to incentivize property owners to undertake exterior property improvements which will lead to a better utilization of properties within Downtown Bay City. The intent is to support building owners that will help move the needle forward to a more
aesthetically vibrant downtown.

This is a competitive, reimbursement, grant program. Applications will be scored and awarded base on identified metrics. The Facade Improvement Grant Committee, Downtown Bay City Management Board (DMB) and the Downtown Bay City Development Authority (DDA) Boards have an obligation to the Downtown Bay City property owners to invest in good, stable and
financially feasible projects with an end goal of raising the property values of the entire district.

Please download the PDF for more application information.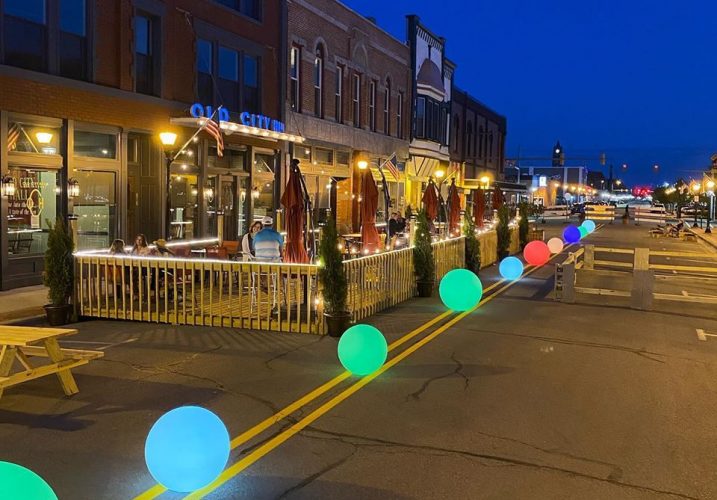 Feet on the Street

There's plenty of parking in Downtown Bay City! Please see the map indicating the five free
parking lots throughout the district highlighted in yellow. The orange areas indicate the street
closures that allow for businesses to set up outdoor seating for diners and shoppers.
No matter where you want to go, there's parking within walking distance! On street parking and parking in visitor spaces is free. Permit spaces are available to everyone in the evenings and weekends as well. Come Downtown, get your feet on the street, and show our merchants some love!
Instagram and Social Media Feeds