Downtown Bay City
Welcome to Downtown, soon to become your favorite place to visit, work and live. We offer festivals throughout the year, celebrating annual and special events. We have plenty of sites to see, one-of-a-kind shops and places to eat.
Located on the water you can stroll along the Riverwalk and enjoy the parks or visit one of our art galleries. At night the downtown comes alive with concerts, movies, and other special events.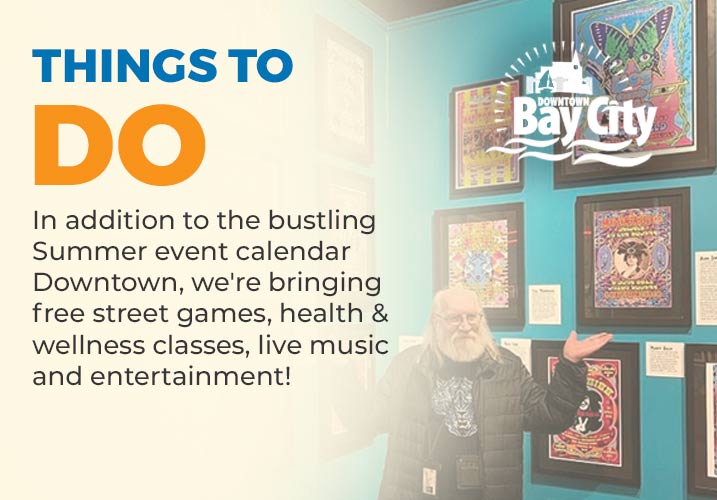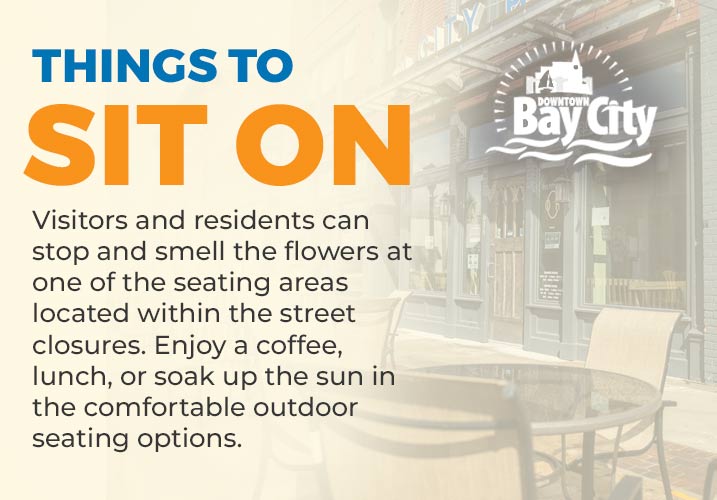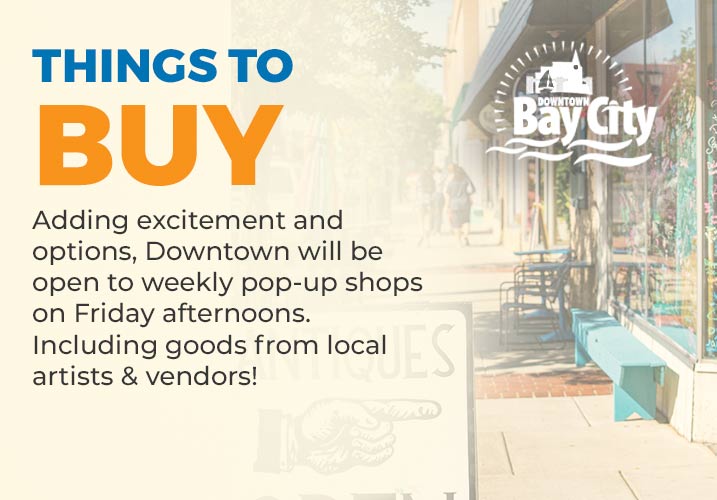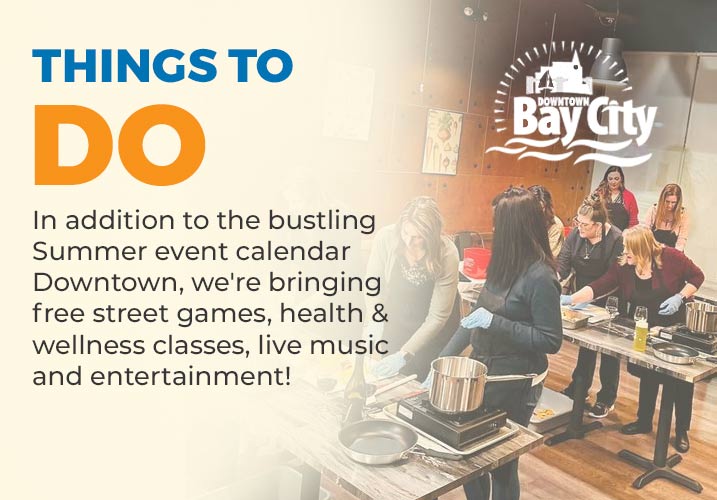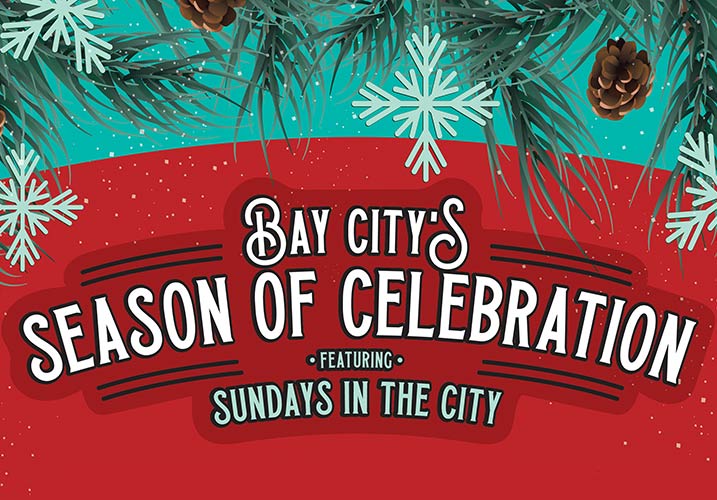 Sundays
•

Nov. 26th – Dec 17th

Save up to $130 on your holiday shopping with Santa Bucks!
Festival of Wreaths – Entries in our Sleigh of Gifts drawing will also be eligible to win one of the beautiful wreaths created by participating businesses!
Free Carriage Rides + Holiday Movies – Make a horse-drawnvcarriage ride through beautiful Downtown Bay City a holiday tradition! FREE Carriage rides Sunday Dec. 3rd, 10th, and 17th. Pick up location at the State Theatre, from noon to 3pm.
FREE Holiday movies shown every Sunday at the State Theatre at 2pm, Nov. 26 – Dec. 17. State Theatre: 913 Washington Ave, Bay City Sleigh of Gifts Grand Prize – Enter to win by visiting participating Downtown businesses! See the sleigh on display at Herter Music Center, 901 Washington Avenue.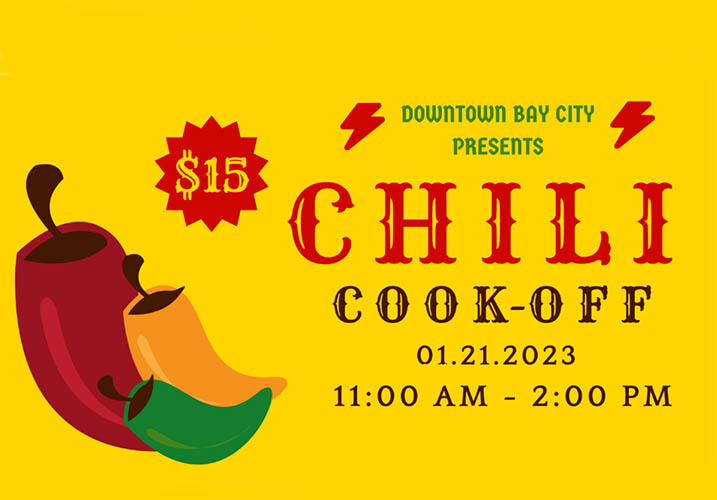 Chili Cook-Off

January 21, 2023
11:00 AM – 2:00 PM
The Downtown Chili Cook-Off brings together some of the area's finest restaurants and their creative chili recipes for a tasty showdown in Downtown Bay City. Come try them out and vote for your favorite. Tickets can be purchased at participating locations.
Participating Businesses:
BarqueBC
Gatsby's Seafood & Steakhouse
MI Table
Mulligan's Pub
Old City Hall
Riverfront Grille & Lounge
Tavern 101
The Chambers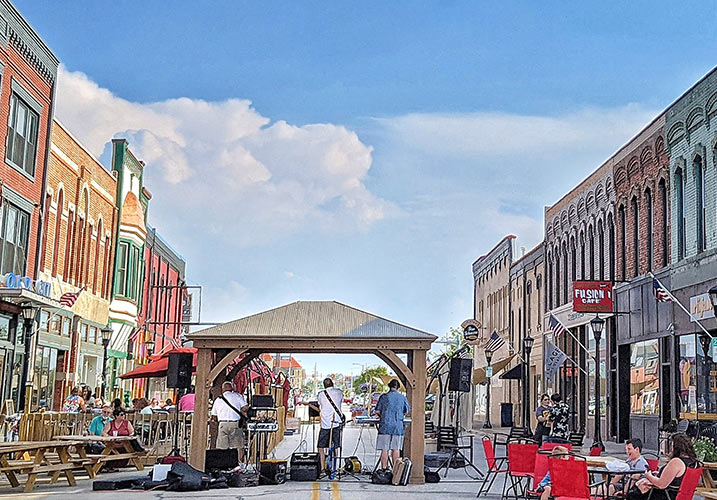 Feet on the Street

We are asking for your help in sponsoring some activities, beautification, live music & more!
See the sponsorship below for more details, we appreciate your support!
Instagram and Social Media Feeds